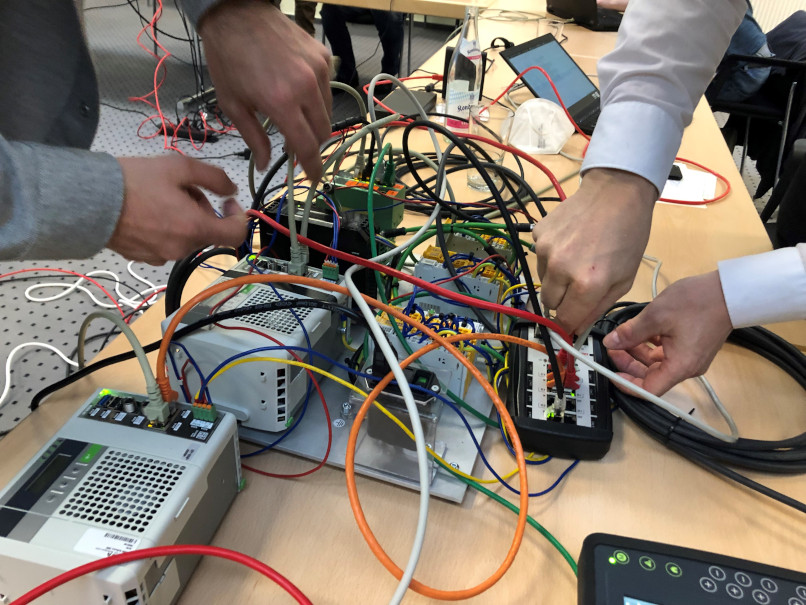 Manufacturers of injection moulding machines and robots test OPC 40079
06 April 2022
Real-time communication for Industrie 4.0-compatible automation solutions
On 5 and 6 April 2022, manufacturers of injection moulding machines and robots met at Baumüller in Nuremberg for a so-called plugfest to test the new digital interface OPC 40079. The main focus was on connecting devices from different manufacturers with each other. It became apparent where the specification still has weaknesses.
The specification OPC 40079 currently published as a draft is the first to standardise communication between machines based on OPC UA publish-subscribe technology. In contrast to client-server communication, which has already been tested in several specifications for different types of machines, Publish-Subscribe provides a real-time capable technology. This is needed to ensure safe interaction between the machines so that, among other things, collisions are reliably prevented even during fast movements.
The experience gained during the plugfest will be incorporated into the further development of the standard. The final version is to be published in the course of this year.